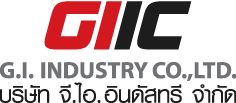 INDUSTRIAL HEATERS
G.I. Industry is Thailand's leader in manufacturing standard and custom-made heaters for industrial use. We have been trusted by many big multinational plants for our product and service qualities. We have a team of experienced R&D engineers to design and manufacture heaters of customer's requests. Over the past 30 years, we have served thousands of satisfied customers for their heater needs. And we are looking forward to serving the Thai market to be a part of the country's manufacturing growth.
Our service includes custom-made designs and an duplicating an existing design of your choice.
Water boiling heaters
Oil heaters
Fin heaters
Duct heaters
Clamp heaters
Cartridge heaters
I-shaped, U-shaped heaters
etc.
Below are pictures of some examples of the heaters that we manufacture.